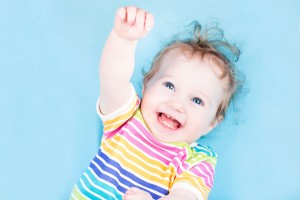 I've read and heard about the power of social media as a service, especially when it comes to brands, as Chris Brogan says, "growing bigger ears" to monitor what people (especially customers) are saying about them. But I've never experienced this first hand until this morning. My fifteen minutes of gain. Here's a small example of how social media helped little, old me. 
My website has been down for at least two weeks.
To tell the truth, I can't tell exactly how long because I was away traveling through Sri Lanka and only noticed when I arrived home two weeks ago and tried to log in to update this site. Couldn't log in to my admin panel, couldn't even view the site. So I did what anyone would do: I contacted my hosting provider, Network Solutions, and sent a request to customer support and waited. And waited. And waited.
This morning, fed up with it all, I sent out a tweet proclaiming my dissatisfaction. I sent the tweet at 9:47 am. Seven minutes later a service rep replied to my tweet with an e-mail address to contact and a reassurance that they were working on my problem. Less than one hour later, this website was back up and running. Less than an hour! Here is the Twitter thread:
Furthermore, I received an e-mail message from their support team (albeit addressed to the wrong person…) at 10:36 am informing me that everything was back up and running and explaining what happened (they reset the MySQL passwords on every WordPress blog for security reasons—basically, their servers had been hacked). Which means they actually fixed the whole problem in about 30 minutes flat.
And they kept a customer who was just about to bolt.
Lessons learned?
If you're a customer with a problem – go social with it. I would say that a seven minute response time is more than adequate.
If you're a business with any online presence whatsoever – listen to the chatter out there. Simple responses have huge loyalty payoffs.
And while "growing bigger ears" is a smart move, it's even smarter when you grow bigger hands and just do something.